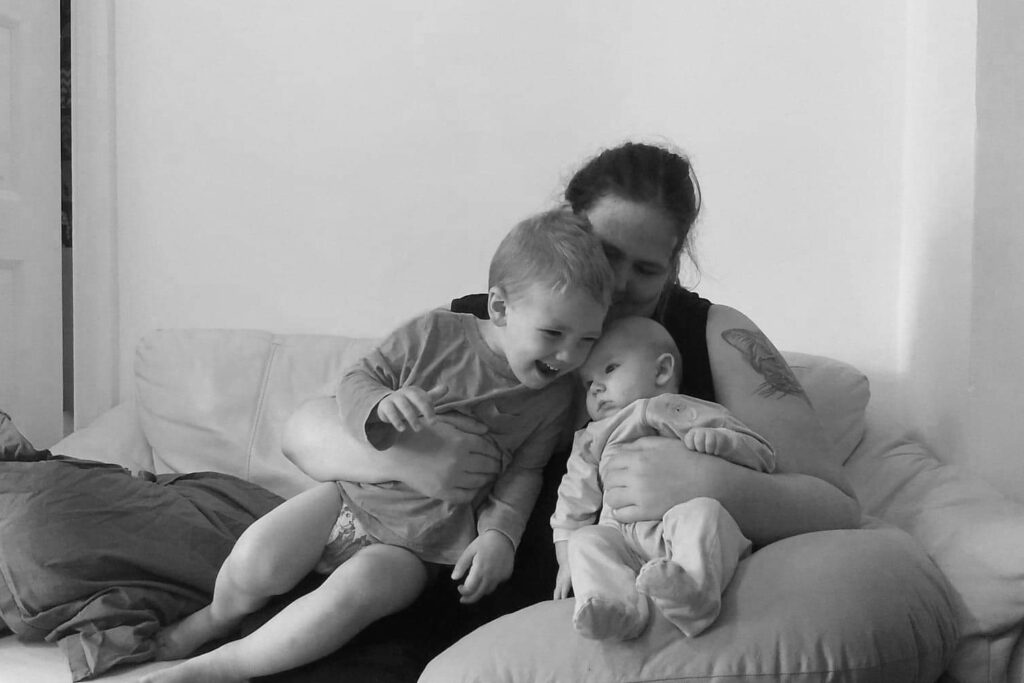 Many people have asked me over the years what they need to do in order to make their technology workplaces more appealing to diverse groups of people. I have given a lot of advice about increasing the representation of women in technology over the years, but since I'm returning to work soon after being on maternity leave with my second child, I've been thinking about how what I value in my work life has changed since becoming a parent.
The simple reality is that if you're looking to hire people with some experience behind them, you're going to end up hiring people who have families. And at least for my husband and I, while when we were young and in our twenties without family responsibilities at home, we might have put a disproportionate amount of value on the beer selection in the fridge or the foosball table, things look a bit different once we've got small humans to care for.
Parental Leave
I'm originally from the U.S., but about ten years ago I emigrated from the U.S. to Denmark. One of the appealing things about building my career in Denmark is the amount of parental leave given to new parents. Under Danish law, if you've been employed for at least 13 weeks for at least 120 hours, you're entitled to parental leave. The amount you are paid while on that leave (at your salary or via government stipend) varies depending on your own situation, and there is a certain amount of time reserved for the mother and for the father, but in general, with each of our children, my husband and I received a full year of parental leave to split between us.
This leave is important for preparation and recovery from the arrival of a new child, but also to ensure that parents are able to return to work after the initial shock-and-awe is over, rather than in the middle of it. There is a lot of research that has been done on the effect of parental leave on children, but I would argue that it's also good for employers as well. My own experience (both as a parent and as a manager of employees who go on parental leave) is that allowing parents to return to work once they are actually healed and emotionally ready means they can focus better on their work and are better-functioning employees.
Flexibility
Beyond parental leave, the number one thing parents need is flexibility. Flexibility can mean a few different things – here are just a few examples:
Flexible work hours allow for daycare drop off and pick-up, doctors appointments, and other things that come up.
Working remotely allows for parents to cut commute time out of an already pressed day (perhaps having to make an early daycare pick-up). For older children, this can allow for sick children to be cared for without parents needing to go entirely offline.
Allocating time to care for sick children is extremely important. Young children get sick a lot. Like, really a lot. It does get better as time goes on (or so I'm told – I'm still in the thick of it), but children have to be cared for when they are sick and emergency childcare for sick children is extremely hard to find if you don't have extended family nearby who happens to be available. Here in Denmark, parents working salaried positions are entitled to the first day of their child's sickness off paid, and many companies give an additional day off per sickness as well.
Sick time for themselves is also extremely important. Parents of young children simply do get sick more frequently, and pressuring parents to feel like they need to come into the office despite being sick, when they aren't going to be functioning their best anyway, simply spreads illness further to the rest of your workforce.
Lactation support for mothers who need it. This is, much to my surprise, not a protected right in Denmark (perhaps because maternity leaves are typically so long, it's a non-issue for many / most women when they return to work). But regardless, women who need to pump milk during the workday simply need to be accommodated with a suitable location and time fit into their schedule. (Insert fist-bump here to all the moms who have been told to pump milk in the company bathroom and had to go to the trouble of getting that shut right down.)
Emphasis on Parental Leave (Not Just Maternity Leave)
When we think about leave in relation to the arrival of a child, we typically think about leave taken by mothers immediately following giving birth. But allowing and encouraging fathers or other non-gestational parents to also take time off with their children should also be the goal. Doing so helps these parents establish a solid co-parenting dynamic, benefits children later in life, but it also helps fight the "stigma" around maternity leave which can be detrimental to women.
Your employees will also thank you for it and are likely to be more loyal.
Do Work-Related Activities During Work Hours
Social activities are a key component of team-building and we all know that many work-related decisions are effectively made as a result of discussions had with colleagues at social activities. Whether it's the "optional" after-work drinks where the strategic decisions will continue to be discussed and finalized, the evening conference call, or something else, caregivers don't have the same flexibility to delay their responsibilities at home and rearrange their schedules. Scheduling these activities during working hours means that employees with families aren't alienated.
Family-Bonding Activities
If you want to create a genuinely family-friendly work-culture, creating activities for employees to bring their families together to meet one another and spend time together can help create a sense of community. I generally find that teams also work better together when they know some about who their teammates are outside of work and meeting each others' families helps provide that context. I've seen companies create family-friendly holiday parties, game nights, and other social activities that have all worked well.
Listen and Learn
And finally, the very best thing you can do is create a company culture where your employees are comfortable asking for the things they need. The actual situation will be slightly different for every person and every family. Some parents will value certain things over others and some may have special family circumstances you haven't even thought of. Recognize this and actively encourage your employees to ask for what they need. If you do, then they're more likely to working for you rather than looking for someone else who will listen to them instead.